Incools Engineering is a partner of the Conference " Horticulture and processing: technology and innovation"
Rivne, 12th of december 2019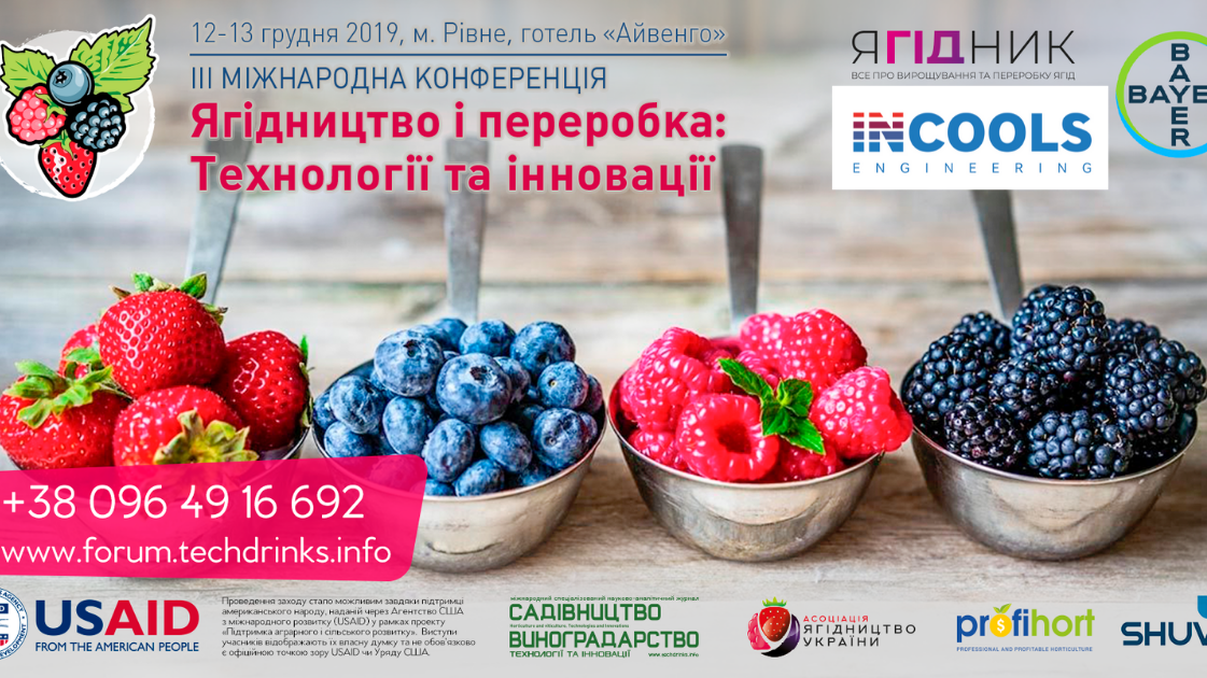 On December 12, we go to Rivne for the conference "Berries and processing: technologies and innovations". We look forward to meeting you at our promotional booth, we will listen, advise, consult, share with modern technologies and innovations on cooling, freezing and storage of berries.
December is so packed with topic events, and we manage everywhere to stay on top, and to manage to keep up with the pace of changes that are happening around us.