Incools Engineering is a partner of the Conference "S-Fruit Transformation 2020"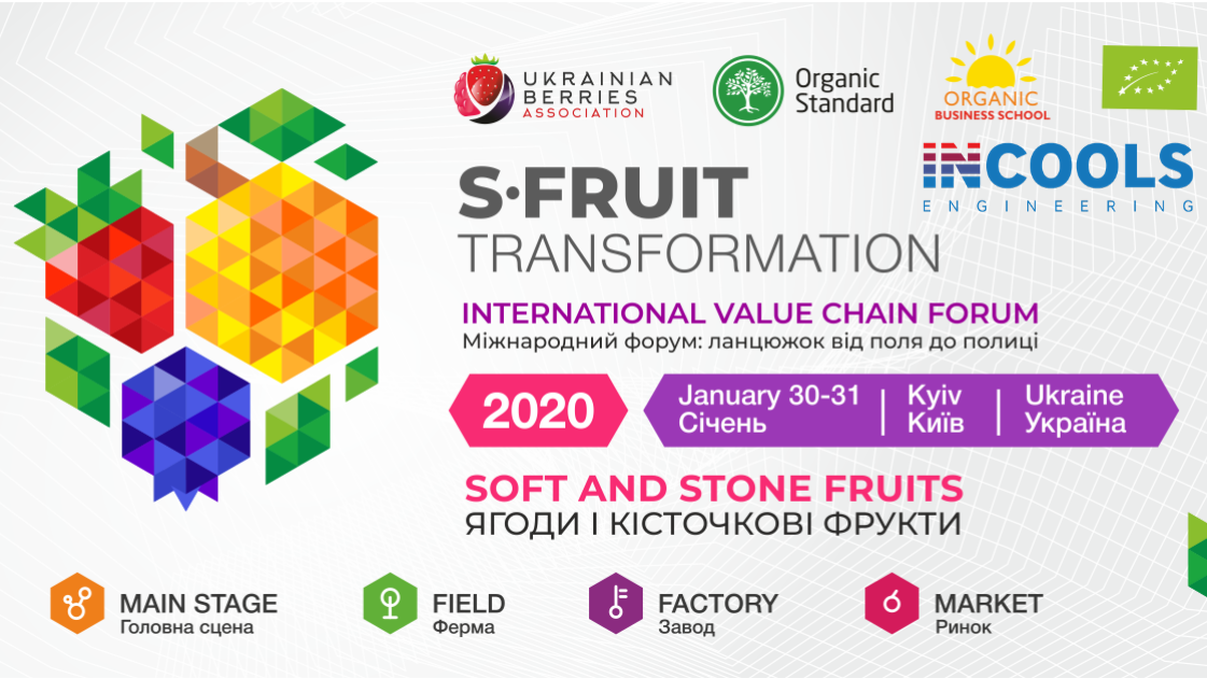 The Second International Conference «S-Fruit Transformation - 2020»!
Two days, three stages, discussion hub and the largest Organic Conference in Ukraine! It's all about the berries and stone fruits segment: the latest global market trends, lessons learned last season, innovations and achievements, new players on the world stage and the competition of leaders, changes of vectors in the processing and planting market… All this and much more!
Two eventful days, three locations at a time, more than 40 professional speakers from around the world, about 10 masterclasses from leading experts, more than 300 representatives of different sectors of the industry from 10-15 countries!
A true synergy of berries business in one unique event!
Organizers: The Association of Berries Business and Cooperation
Location: Kyiv, POCHAYNA Event Hall at Gorodok Gallery (23 Stepan Bandera Ave.) Date: January 30-31, 2020